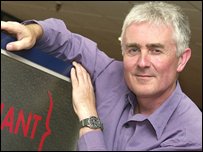 Ian Alexander Davies, 49, of Topcroft, Norfolk, U.K., a husband, father of two, newspaper and magazine New Media expert, and an ardent private pilot, died Wednesday when the two-person aerobatic biplane he was aboard collided with a crop-spraying tractor as the biplane was approaching the runway at an airfield near his hometown. According to the BBC, one other man was aboard the plane and was hospitalized with serious injuries and the tractor driver was treated for shock. Police are investigating the accident and have yet to determine which of the two men was piloting the aircraft.
Ian was passionate about flying. He'd logged more than 3,000 hours as pilot and was qualified as a light aircraft instructor, a helicopter pilot, and ratings instructor. He was also a formation display pilot with the Red Sparrows aerobatic team and had d been the consulting editor for Pilot magazine for three years.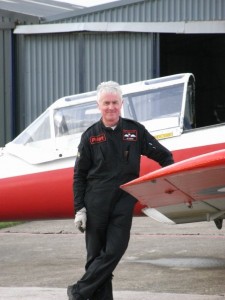 I'd known Ian for a few years, primarily when he was director of group business development and new media for the Archant newspaper chain, for which, until recently, he'd been employed for 19 years. I'd last seen him in May during the EPublishing Innovations Forum 2008 conference in London, and had enjoyed his after-work company at Ifra's Beyond the Printed Word conferences in Dublin last year and in Vienna in 2006, Besides being a forward-thinking New Media executive for print publications (and there aren't that many of those who are truly forward-thinking!), Ian was a renowned bon vivant — great company at a meal, drink, or conversation. I last talked to him July 31. I learn of his death from his other friends' testimonials to him on his own home page on Facebook.
The Press Gazette, trade journal of the U.K. newspaper industry, features Archant's posthumous testimonial to Davies. Testimonials have also appeared from hometown's weekly newspaper.
Since leaving Archant earlier this year, Ian had been looking for something new to do, as he explained on his own website.
I'll miss Ian. The sole solace is that he died doing what he loved — flying.