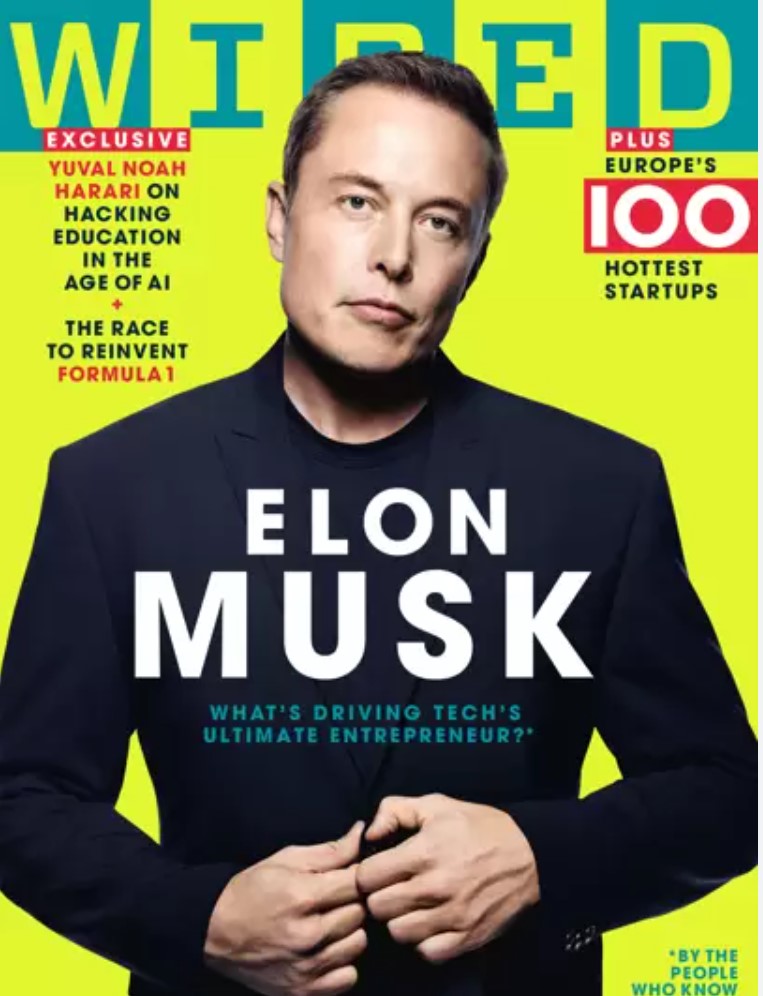 I've some wistfulness, but this weekend I cancelled my subscriptions to Wired and National Geographic magazines.
Wired
My Wired subscription was originally a free one which founders Lou Rosetto and Jane Metcalfe gave me when I was Rupert Murdoch's representative calling on them in 1994 to negotiate if they'd consider putting their New Media magazine on Delphi, the proprietary online service that Murdoch had recently purchased. They'd very politely and respectfully refused because they didn't want to link their iconic magazine with any major media conglomerate. That made their sale of the magazine for $ 25 million a dozen years later to the Newhouse family's Conde Nast magazine corporation, shall we say, ironic. That was when I began having to pay for my subscription. Nearly 30 years after first dealing with Wired, I've unfortunately felt for at least a decade that the magazine under Conde Nast has characteristically become little more than a Glamour magazine of New Media: superficial and pretensious.
National Geographic
My regrets about cancelling National Geographic are more personally profound. This magazine had a huge effect on the adolescent me growing up in a mill town. It gave me a wonderful perspective not only of the world beyond that town but also an appreciation how little my own country (only 4% of the world's landmass) is. As a teenager, I wished that I could travel and work for it. I enrolled in the western hemisphere's best photography school in hope that I would. I never did write or photograph for it. Yet 14years after leaving my mill town, my first media consulting client introduced me to the magazine's editor; 18 years later I was teach graduate students along side my faculty collegue: National Geographic's former photo editor; and I've today half a dozen friends who've written or photographed for it. (I never did, but my claim to fame is one of my photographs in the Museum of Modern Art.)
So, it's with a heavy heart that I cancel my subscription to National Geographic. Unfortunately, the magazine, like most other Mass Media newspapers and magazine, has declined and become obsolete. In 2015, its publishere, the venerable National Geographic Society, sold itself to Murdoch's 21st Century Fox corporation, which in 2019 sold it to the Walt Disney Disney Corporation. 21srt Century unemployed its photo staff several years ago and Disney its reportoerial and editoral staff last month. The magazine is a merely shell of what it once was. Because I'm one of the media consultants/analysts/critics who decades ago predicted that newspaper and magazine industries would implode, I think it's time that I let go of even my own favorite publication and reconcile with reality. Good-bye, Nat Geo!